Dentist in Perryville, MD
All our professionals at Donald M Jackson DDS, PA maintain the highest levels of accreditation and pursue ongoing education to stay abreast of the latest trends in dentistry.
Donald M Jackson DDS, PA
is a General Dentist with 40 years of dental practice experience serving the Cecil County area. He established his practice in Perryville, Maryland in 1972. Dr Donald Jackson graduated in 1972 from the Baltimore College of Dental Surgery, University of Maryland, with a Doctor of Dental Surgery Degree. Dr Jackson immediately went into private practice in Perryville, Maryland. He served as an associate of Dr Raymond Goepfrich. During this time Dr Jackson completed his general practice residency at the Delaware State Hospital, in New Castle, Delaware. Dr Jackson also served as a staff dentist at the Veterans Administration Hospital at Perry Point, Maryland from 1973-1975.
Dr Jackson has re-located his Dental Practice to: 311 Saint Mark's Church Road in Perryville, MD 21903 .
D r Donald M Jackson is an active member of the following organizations:
AMERICAN DENTAL ASSOCIATION
MARYLAND STATE DENTAL ASSOCIATION
MEMBER & PAST PRESIDENT OF THE HARFORD/CECIL DENTAL SOCIETY
HARFORD/CECIL DENTAL IMPLANT STUDY CLUB
BRANDYWINE DENTAL STUDY CLUB
ORAL TISSUE STUDY CLUB
ELKS CLUB
LIFE MEMBER OF THE COMMUNITY FIRE CO. OF PERRYVILLE, MD, INC.
DR DONALD M JACKSON'S STAFF MEMBERS INCLUDE: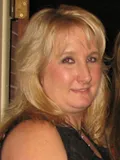 MICHELLE PERRY CUCINA, RDH
Michelle is a graduate from HVTHS in 1987 with a certificate in Horticulture. Then in 1990 graduated from HCC with a degree in Business/Accounting. Then took a career change in 1992 and went to Medix School, there she graduated as a certified exanded function dental assistant. Then continued the path at BCCC, where she graduated as a registered dental hygienist in 1996. Michelle has worked in the dental field for 16 years. She found her calling and loves working with patients! Michelle has one daughter named Haley Grace, they reside in Cecil County. When not at work she spends all her free time with Haley and their friends. Michelle loves to cook, garden and make crafts and watch movies.
MEGAN BREZA, Dental Assistant-CERTIFIED X-RAY TECH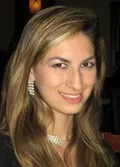 Megan Breza has been working for Dr. Jackson since 2007, Megan is an Active Qualified Dental Assistant and is an Active Dental Radiation Technologist in the State of Maryland. She works part time for Dr. Jackson and also part time for a Pediatric Dentist in Bel Air. Megan is a CNA working with an agency in private home healthcare part time on weekends. She is attending College and is currently persueing a career path in "Exercise Science" with a bachlors degree. Megan enjoys working with dental patients and home health clients. Megan takes on jobs as a Dog Sitter, as well. Megan is currently engaged to a wonderful guy named Charlie! Megan's interest when she is not working are in Classical Ballet, Ballroom Dance, Ice-Skating, Tennis, walking the beach with Charlie, and photography!



CINDY GUTIERREZ, Office Manager/Certified Expanded Function Dental Assistant,CERTIFIED X-RAY TECH
Cindy attended Harford Community College 1996 for Certified Dental Assisting and Dental Radiography. Cindy has worked in the dental field since 1992. Prior to that Cindy work for the Marriott Corporation in environmental services as a contract manager since 1984. She managed the hospital division which included: AFB Wilford Hall Medical Center, San Antionio, Tx, Oklahoma Children's Hospital, Oklahoma City,Ok, Langley AFB Hospital, Hampton, Va, & Children's Hospital in Cincinnati, Ohio. Cindy was born and raised in South Texas. Her favorite state moto: "Don't Mess With Texas!" Cindy loves dancing classical ballet, yoga, crafts, gardening, gourmet cooking, classical music, photography, and shopping for bargins! Cindy also enjoys being a member of Longwood Gardens!